Treasures of the Mekong
on Scenic Spirit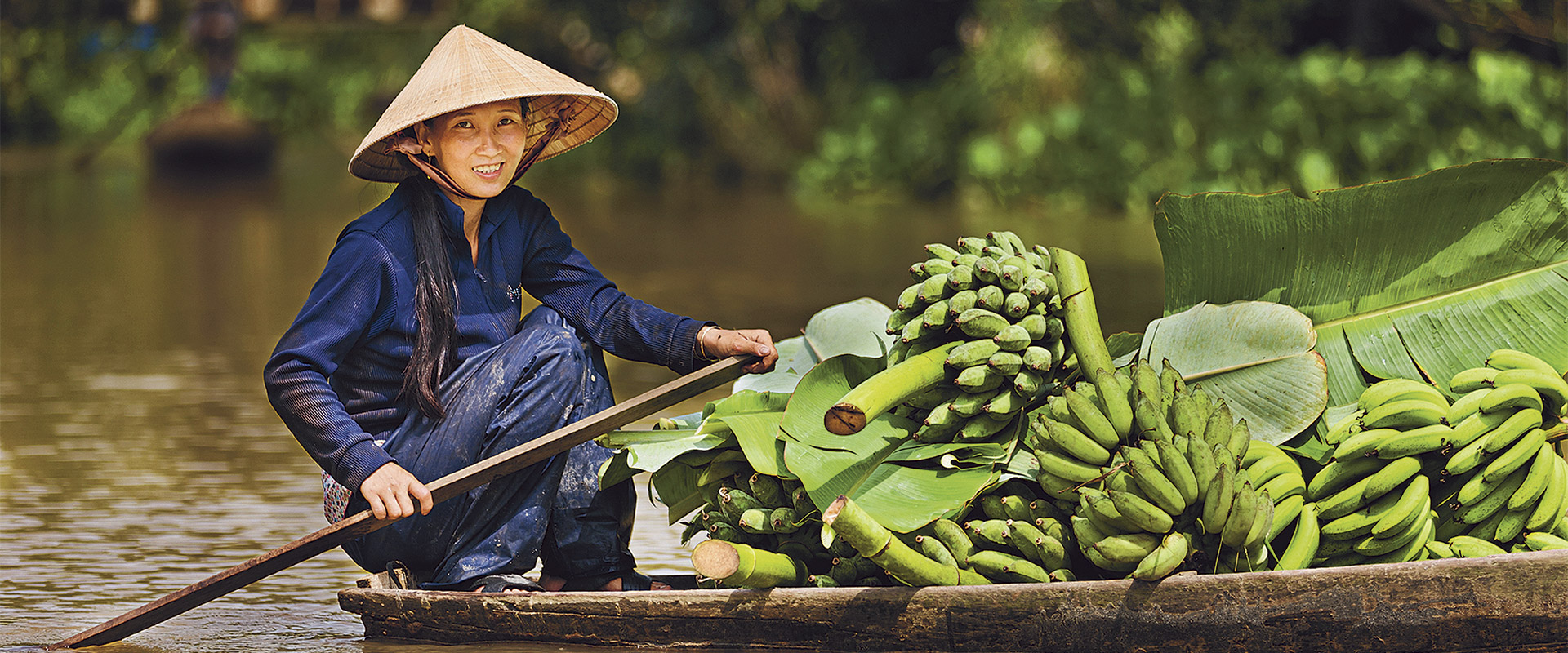 We are excited for the first sailing of our brand new ship, the Scenic Spirit, in January 2016. This awe-inspiring vessel is akin to a 5-star floating hotel, with 34 One-Bedroom Balcony Suites and an almost 1:1 staff-to-guest ratio, ensuring an intimate and personal experience. Scenic Spirit also offers cutting-edge amenities such as a sleek pool, steam sauna, bar, and open-air cinema. We champion contemporary comfort, with the spirit of Southeast Asia engrained in our every design decision,
...
At Scenic Luxury Cruises & Tours, our truly all-inclusive luxury cruises honor the beauty of time. We're not here to rush you from one attraction to the next. We want you to take the route less-traveled. We want you to take the Scenic route.
From tracing the intricate waterways of Bordeaux, to a once-in-a-lifetime journey through Southeast Asia, each Scenic experience is a handcrafted, personalized cruising adventure. This is more than just a river cruise; it's a journey you'll never
...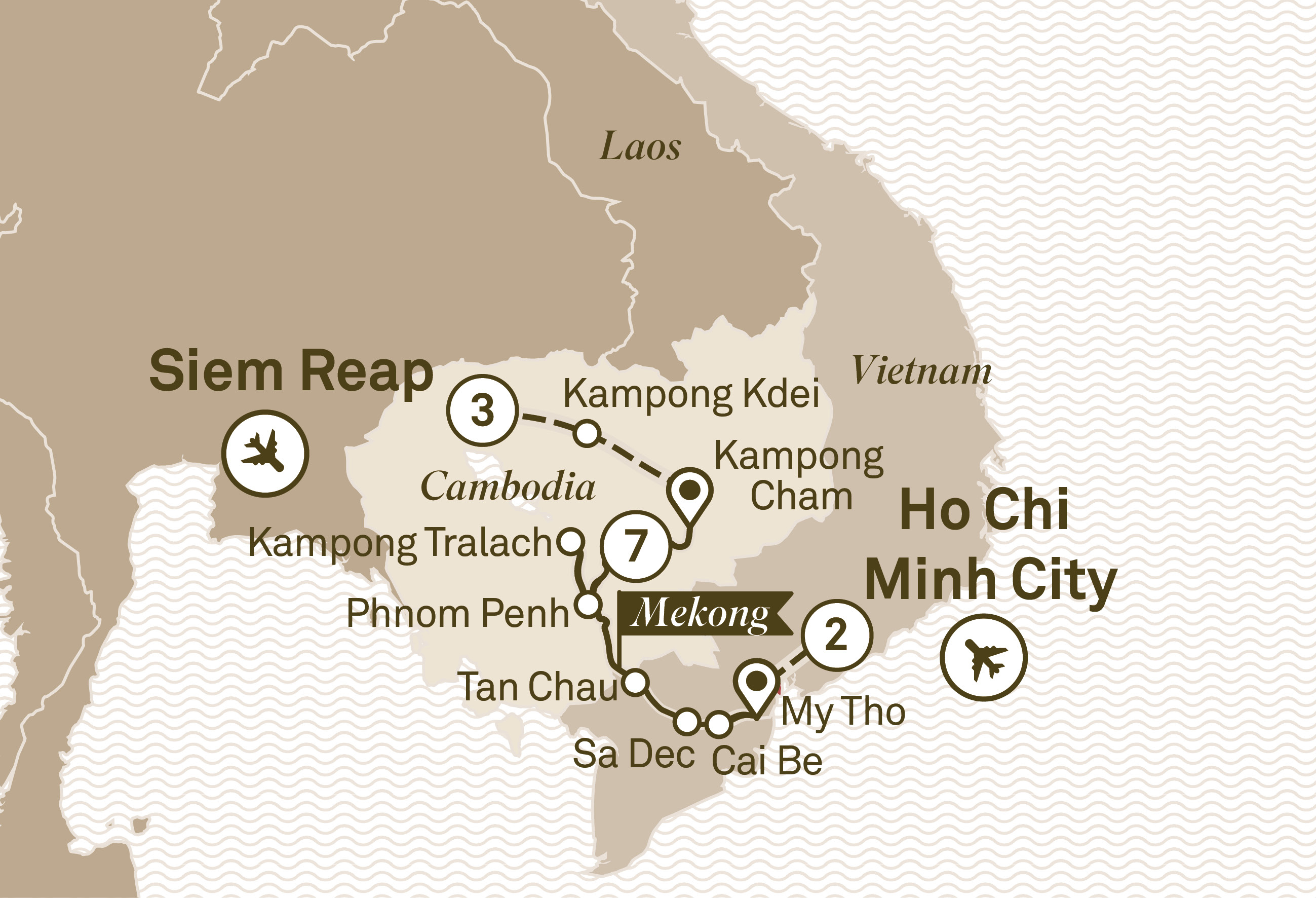 Day
Destination
1
Ho Chi Minh City
2
Ho Chi Minh City:
3
Ho Chi Minh City > Mekong Cruise
4
Cai Be > Sa Dec
5
Tan Chau
6
Tan Chau > Phnom Penh
7
Phnom Penh
8
Oudong > Kampong Tralach > Kho Chen
9
Wat Hanchey > Kampong Cham
10
Mekong Cruise > Siem Reap
11
Siem Reap
12
Siem Reap
13
Siem Reap